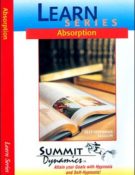 Through this script, the memory retention channels of your client's mind are retrained to effortlessly absorb and retain material of value. Their motivation to remember will increase dramatically, allowing them to digest and absorb vast amounts of information. They thus gain mastery over their ability to learn and experience. Absorption becomes effortless as they become involved in the deeper and more profound levels of thinking. Brilliant ideas and inspirations flow through their mind as never before.
Upon successful checkout, you will be provided a link for immediate download of this document in PDF format.
About Summit Scripts
These scripts are intended for professionals and training hypnotherapists. They are intended to be a useful resource for ideas and approaches to use with clients but we do not recommend using them verbatim as each individual is unique and the script should be tailored toward each client. Each script was written and tested by Laura King, CHt, Life NLP Life Coach with her personal clients.
Disclaimer
Hypnosis is not a substitute for medical attention and is not intended to treat or diagnose. Statements or products from his website are not intended to diagnose, cure, treat or prevent any disease or illness. When dealing with any type of mental or physical illness or disease, always consult a qualified therapist or physician.
Copyright
These scripts are copyrighted. No portion of this publication can be reproduced, copied in or sold any way, (except for personal use) without the written consent of Summit Hypnosis & Wellness. By purchasing this script you are given the rights to use for recording CD's or for one-on-one with your clients.
Uncatagorized