Our goal is to assist you in improving every aspect of your life.
Whether you want to improve your health, become more successful in your career, relieve stress, improve sports performance, or just live a happier, more fulfilled life.
Life Coaching
Sports Performance
                              Academic Performance
Test Anxiety
Anger Management
Pain Management
and so much more . . .   
Laura King has been helping people heal their minds and bodies for 25 years. Using her unique combination of Hypnotherapy, Neuro-Linguistic Programming (NLP) and Life Coaching, Laura is able to help individuals with even the most difficult of issues to create positive and lasting change. Laura's technique helps individuals at all levels of development to improve their quality of life. She facilitates the healing process by removing the unique obstacles that prevent the mind and body from working together to create positive outcomes, regardless of the stage of life, or the age, health, or wealth of the individual.
Laura's days are filled to the brim with helping clients diverse as titans of industry who need to stay at the top of their game and young children who want to be less nervous when taking tests. The list of specialties Laura is trained in is best shown by her library of products that you can find
here
. Here's how she can help you be your best self:
Interested in balancing and optimizing every part of your life? Ask about Laura's time-tested "Figuring It Out" continuous-improvement program.
Too busy and too impatient for a months-long program or interested in focusing on and supercharging one part of your life in a short period of time? Ask about Laura's much-sought-after residential Power Weekend (she comes to you or you go to her North Carolina mountain retreat.
Want to bring Laura's evidence-based strategies for improvement and wellness to your workplace? Ask about Corporate Training.
Know you want help but not sure what kind? Give us a call, text or email and we'd be happy to help think things through with you!
For a review of the academic research around children and hypnosis, see: https://www.ncbi.nlm.nih.gov/pmc/articles/PMC4928724/
I just wanted you to know what excellent results I've seen with my riding since we began working together. My trainer and I stand amazed. I have far more polish, self-confidence and accuracy!

– C.T., Los Angeles.

I want to thank you very much for the personalized CDs that you so graciously made for me before surgery. After listening my anxiety level decreased dramatically and continue to do so as I continued to listen.

– Dr.R.C., Boca Raton, Florida

I consider time in Laura's chair as important as, if not more so, than time with my trainer. I have achieved more with my riding in the time I have been seeing Laura than ever before, in a much shorter time.

– D.W., N.J., Wellington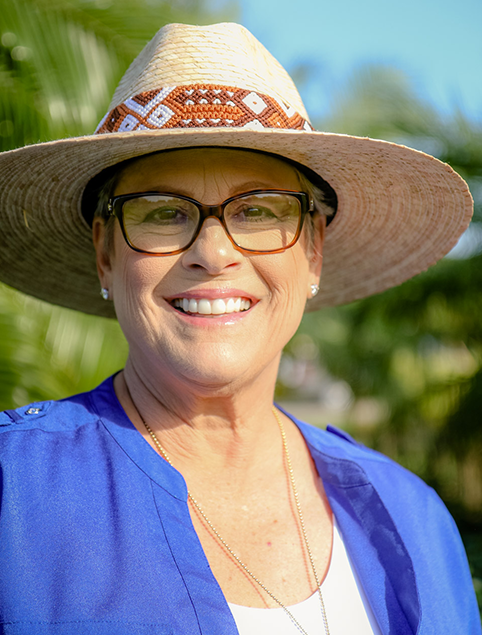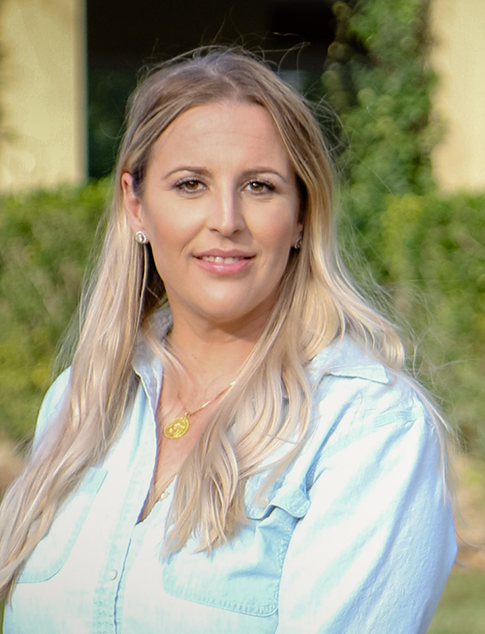 Larissa's primary goal is to help people heal through multiple holistic modalities, incorporating the mind, body & spirit. After getting to the other side of her own personal challenges with health, weight, body image, confidence & personal relationships, Larissa has personally seen how small changes can make a huge difference in one's life. Larissa graduated from The Florida State University with a Bachelor of Science degree in Human Sciences. She is an Institute of Integrative Nutrition Certified Health Coach, National Guild of Hypnotists Certified Consulting Hypnotist, 5-PATH® Certified Hypnotist, & 7th Path Self-Hypnosis® Certified Teacher. Her other certifications include Sports Performance and Neuro-Linguistic Programming.
Wanted to let you know that the sessions and the Stop Bedwetting CD worked beautifully for my son. He went to camp and there were no accidents. Thanks for helping my family! – C.D., London

At the end of the week, I will be at eight weeks and I have lost almost 30 pounds. I feel great and I'm starting to look great again. I'm getting compliments and when I stretch I can touch my toes again. Thanks for your help.

– J.W., Palm Beach.

Great self-esteem, confidence, and concentration!

– A.S., Loxahatchee, Florida.
After many years in TV and digital media, Liz Dewey chose to change her life and become a certified hypnotist to help people the way Laura King helped her nearly 20 years ago. Liz had a paralyzing fear of flying and was introduced to Laura through a friend. Those couple of sessions with Laura marked the end of her fear of flying and the beginning of her deep and continued interest in the power of hypnosis. Liz is now a Certified Consulting Hypnotist and an expert in helping both adults and children change or release unwanted behaviors or habits. She is especially drawn to weight loss and gastric band clients and is able to create profound shifts in the lives of her clients. As a person who overcame crippling fears due to hypnosis, she has a soft spot for anyone who is unable to move forward due to a fear or phobia. Clients have described her personalized approach to hypnosis as "instant-gratification therapy" and "mind magic."
Liz deals with a variety of issues including quitting smoking, weight loss, overcoming fears, anxieties, and traumas, and sports performance. She is certified in the internationally renowned Virtual Gastric Band program pioneered by acclaimed UK hypnotherapist Sheila Granger. The Virtual Gastric Band is a non-surgical technique that uses the power of hypnosis to retrain clients to be satisfied with smaller amounts of food. It changes how they think about food and gives very safe, very predictable results. The clinical hypnosis convinces the brain that the stomach is full after a certain level of intake and that there is no need for more food. It changes a person's attitude towards food and helps them regain control over cravings and bad habits. Feedback shows increased willpower and no need for the person to deprive themselves of the foods they enjoy. Weight is lost naturally and consistently without dieting.
For a review of the academic research around children and hypnosis, see: https://www.ncbi.nlm.nih.gov/pmc/articles/PMC4928724/
I wanted to let you know that the sessions I had with you produced great results. My speech was delivered with confidence and without any nervous feelings. – F.H., New York.
I'm sleeping soundly! It's been a long time since I could say that! My husband is sleeping better too because I am not disturbing him. I really feel like myself again! – S. M., Boston
I came because of my fear of closed spaces and fear of flying. In the past two months. I took not one, but two flights with no fear! The best part is that I took those flights alone! – D.C., Palm Beach Gardens
NLP (Neuro-Linguistic Programming) is a great tool for every trainer to have in their tool chest. NLP is about altering perceptions, as they are what define what we call "reality." Just as your memory is not an exact replication of what has occurred in the past - it...
More info
We are all products of patterns we have created our entire lives, whether it's done consciously or unconsciously. Nothing about us is because of chance. This can be good, as we may have developed patterns that work for us, such as a way we soothe a nervous horse or...
More info
There seems to be a very skewed idea of what hypnosis is, and a distinct misperception of what hypnosis is not. All too often we hear phrases like "put me under", where they are in an unconscious state and have no control. For many, the uncertainty of what to expect,...
More info
Leap into the life you deserve.
What is hypnosis?
Up next: