Help clients develop effective study habits, increase motivation, improve memory and enhance their ability to learn! With hypnosis for learning, you can teach them to retrain their brain to easily comprehend and recall new information in test situations and everyday life. Enable your clients to relax and quickly become interested and absorbed in their studies, so that it's easy to understand and remember what they are learning. You can help clients gain confidence in their knowledge and their ability to apply it effectively, so that test taking anxiety is diminished and test scores improve. Transform their negative study habits, including lack of concentration, into positive and truly productive study habits. Hypnosis for learning can provide a hypnotist with the skills to help their clients to overcome developmental issues, deal positively with outside influences, and begin to thrive as a happy and balanced individual with boundless potential. Your clients face a multitude of stressful situations that can undermine their confidence and cause behavioral problems. Hypnosis for learning is a safe and non-invasive way to help your clients learn new healthy habits for learning – even in school.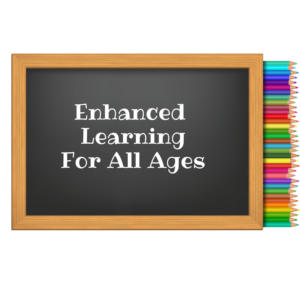 Who Should Attend?
Whether you are new to hypnosis or a seasoned professional, this class will expand your ability to help your clients learn. Hypnosis for learning is a lucrative business. Parents of students, clients with learning disabilities, to professionals going back to school to advance their careers, will spend money on tutors, cliff notes, flash cards, and just about anything that will help them to succeed on tests. Those clients who are pushing themselves to greater achievement, or parents advancing their children from elementary to high school, are looking for a mental edge that only hypnosis can hone. Tap into years of accumulated knowledge, learn proven methods and skills, and even new techniques. This class will enable you to accumulate a wealth of knowledge to help people of all ages and levels enhance their learning ability. In addition, you will learn how to reach out to different venues to find clients and build your business, so you can help even more people of all ages –and make more money.
✦ Learn how to use the four important components to increase the ability to learn.
✦ Identify nine areas of positive belief that are essential to effective learning.
✦ Discover three successful coping mechanisms for learning.
✦ Learn about six emotions that may be connected with learning.
✦ Understand how and why ADHD, ADD, and OCD are being diagnosed every day.
✦ Identify at least three ways that these learning techniques can help younger age children, school age children, and young adults … even older adults going back to school.
✦ Possess all materials necessary to run this Learn Program and be able to help clients one-on-one in their everyday practice.
✦ Learn how to retrain the client's mind to be alert, concentrate, absorb information, enhance creativity and recall.
✦ Learn how to expand clients' interests and have them become excellent thinkers who make easy deductions, comparing new and already stored information.
COURSE #213 MONDAY, AUGUST 13 SESSION BEGINS AT 9 AM TUITION: $225
PARTICIPANTS PRE-REGISTERED FOR FULL 3-DAY CONVENTION ARE ELIGIBLE FOR $175 TUITION