6 KEYS TO WINNING SPORTS CERTIFICATION @ 2017 NGH Convention
August 9, 2017

-

August 10, 2017
6 KEYS TO WINNING SPORTS CERTIFICATION
Valuable Tools To Replace A Losing Mentality With The Winning Edge In Any Sport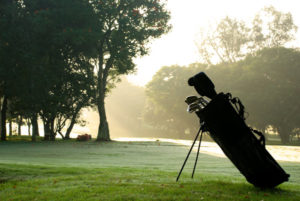 One of the more frequent challenges faced by all athletes is how to improve their performance. They express frustrations that they often possess identical, if not superior, physical attributes to their competitors, yet they're consistently being out-performed by that competitor. In many cases, the problem is rooted in self-doubt, which limits their levels of performance. Using hypnosis and Neuro-Linguistic Programming (NLP), the client will learn how to identify and accept self-doubt. Once this is achieved, the client can stop dwelling on past failures and other negative feelings and images through hypnosis techniques, positive imagery, and concentration-focusing skills. Whether the athlete feels held back by physical fear or by negative comments from competitors, trainers or officials/judges or by performance anxiety, the 6 Key to Winning ProfessionalCertification will help the hypnotist to help their clients' replace a "losing" mentality with the winning edge.
The 6 Keys to Winning Sports Certification will allow you to expand your practice to include athletes of all levels of expertise, from children to professionals. If you are already working with athletes, this class will give you proven new and innovative ways of helping your clients achieve a winning mentality! What you will learn will allow you to work with a wide varietyof athletes, as all of the principlescross boundaries – from team sportsto individual sports, and at all levels of proficiency. Every athlete is looking to recreatethose moments of flow and being inthe zone, where their every movement is efficient and effective. Everything they think and do moves them closer to their goals for their athletic performance, or further away. No matter what sport your client is pursuing – skiing, running, lacrosse, volleyball, football, cheering, swimming, soccer, golf, billiards, and more – you can work with them to learn what actions they can take to improve the probability that they'll spend moretime in the zone and less time berating themselves and throwing their club (or bat, racket, etc.). This comprehensive class will give you crucial and valuable processes to use with your clients – from how to ask the right questions to get to the root of the issue to the valuable hypnotic and NLP techniques that get results. Learn the six (6) universal keys to dealing with all sports enhancement, and lift the limitations of your outreach. The bonus business tools included in this course will help you expand your practice into the lucrative field of sports hypnosis. Work with all athletes and achieve more success, both in your practice and with your clients.
What you'll learn:
Unique benefits for using hypnosis for all sport enhancement
Unique benefits for using NLP for all sport improvement
Unique benefits for teaching the Natural Laws of the Mind in any sport
The science behind using these tools for peak performance
The technology of the mind to create an elite athlete's mindset
Tools for creating a natural talent for all of your clients
6 areas of performance athletes need in order to be their best
Tools to effectively work with clients using hypnosis and NLP'
Tried and proven exercises for helping the client release the past failures and build a future roadmap for peak performance
How to prepare and use the 6 Keys for all sports
Step-by-step process for clients to follow to achieve their goals
How to do a customized plan including timelines, action steps and affirmation
Who should attend?
Whether you are new to hypnosis, or a seasoned professional, this class will expand your ability to help athletes. Hypnosis for athletes isa lucrative business. Parents of aspiring athletes will spend money on equipment, lessons,and just about anything that will help their children succeed. Those athletes who are pushing themselves to greater achievement, whether weekend warriors, semi-pro or professional, are looking for a mental edge that only hypnosis (also called mental coaching) can hone. Tap into years of accumulated knowledge, learn proven methods and skills, and even new techniques. This class will enable the hypnotist to accumulate a wealth of knowledge tohelp people of all ages and levels through any and all sports. In addition, you will learn how to reach out to different venues to find clients and build your business so you can help even more people of all ages and make more money.
Laura King is one of the first trainers to discuss the technology of the mind needed to create an elite athlete mindset. Learn the science behind the tools Laura has used with Olympic and professional athletes, as well as aspiring athletes of all ages. Every athlete wants to improve their performance. No athlete is satisfied on a consistent basis with how they perform; it's the nature of the beast. But what are the challenges, the obstacles, the limits that prevent an individual from achieving peak performance? Working with professional athletes, and moving them from mediocrity to excellence or from spotty to more sustained excellence, Laura King knows how to help athletes break through to the next level, create focus and extinguish performance anxiety. And now she has packaged her tools and process into the Six Keys to Winning Professional Certification.

Course #224
Wed-Thur, August 9-10th
*Tuition: $375
Session begins at 9 AM
Download the course flyer PDF here!