The Mind Practitioners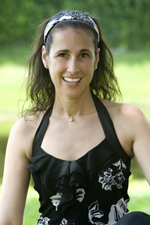 Michele Rosenthal, CHt, NLP, CPC
Michele has a passion for helping clients make the shift from powerless to powerful. A trauma survivor who struggled for twenty-five years with undiagnosed Post-Traumatic Stress Disorder (PTSD) – and then went on to make a full recovery – Michele knows first-hand how stress, trauma and unexpected events can change not only the course of your life, but also how you see and feel about yourself. She knows, too, what it takes to reclaim control, relieve stress, let go of the past, connect with the present and create your future.
A healing devotee, Michele is a dynamic Self-Empowered Healing Coach, mental health advocate, public speaker, blogger, writer, workshop/seminar leader, Professional Life Coach, Certified Hypnotist, and Certified Practitioner of Neuro-Linguistic Programming. She uses her personal experience, education, professional training and research to help clients further their recovery from stress, trauma and PTSD.
She is also the Founder of Heal My PTSD, LLC, an organization that advocates for awareness, education, treatment and self-empowered healing of PTSD.
Guest Lecturer
Looking for a dynamic speaker who easily engages and holds audience attention? You've come to the right place! With a background in theater, university teaching and public speaking Michele's presentation style is personable, energized, inspirational, humorous, fun and filled with facts, stats, suggestions and hands-on exercises. She speaks and presents workshops and seminars on several topics, including: PTSD education for survivors and caregivers, how to talk about trauma, taking control of the healing process, and developing a self-empowered healing mindset. For more information and availability please email: Michele@summithypnosisandwellness.com. Or call, 561.531.1405.
I just have to reach out and tell you that your work is literally changing my life. I simply can't find the proper words to express both my enormous gratitude to you and your help and how much you are helping me… [you] provide me with an absolutely essential healing tool… I love how you are dedicated to recovery and healing as opposed to coping. I love how you encourage me to thrive not just survive. I love how you remind me that it's hard work – and that healing is not a straight line but a jagged line going upwards steadily. – Survivor of child abuse