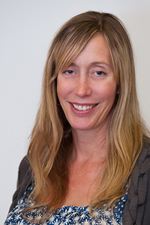 Sarah Becker is nationally certified through the NGH as a Hypnotist, and is certified in NLP, Athletic Performance, Laura King's Perfect Enough Discover Process and HypnoFertility ®. She has also been trained and certified by Michael Neill's Supercoach Academy in Transformative Coaching – a 3 Principles based philosophy focusing on the "inside out" approach to stress management and performance enhancement.
Sarah brings not only her professional coaching and hypnotherapy training to her practice, but also her elite level athletic experience, entrepreneurial business experience and various other trainings.
As a lifelong equestrian athlete, Sarah has conditioned and trained horses to the International Grand Prix show jumping level. She holds her MFA in Creative Writing, Certificates in Professional Level Jewelry Fabrication & Design and studied Improvisational Theater and Meisner Acting Technique for many years. Sarah also founded and operated her retail business, B&B Saddlery, LLC for 8 years.
In 2013, Sarah also became a mother to a beautiful daughter using HypnoBirthing®. They both now reside in Wellington, FL.